Hello! I'm sure you guys (and I'm assuming you're a reader because...why would you be here..?) have attempted to read in public before. This is a list of all the annoying things that happen when you try. Well, I mean, at least in my experience.
You're in a park. It's beautiful out, and the sun is shining bright overhead. Life is great...until all of a sudden, the wind picks up, and a) your pages fly all over the place (probably ripping because why not), b) your bookmark goes to who-knows-where and you lose your place, or c) your entire book is swept away because you made the ridiculous decision of getting a thin paperback and then sitting in the wrong direction.
If you're too lazy to read (same), then here it is expressed in bad gifs because they were hard to find: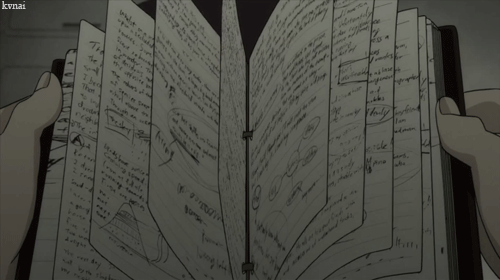 You've just reached the climax. The love interest is lying on the ground, dying. The main character is crying, trying to tell the love interest about how they've had a crush of them for years and just never knew how to-- "Hey," says a random person walking down the street. "Whatcha readin'? Is it good? Wanna have an entire full-length conversation about it???"
Again, gifs:
There could be a few different reactions I suppose.
You're just sitting on a bench, minding your own business. An old lady walks past you, she smiles...until she looks at the cover of the book in your hand. She hustles away before you can even explain that this isn't an erotic romance novel, it's just a terrible cover!
Giffy gif gif (also non-gifs):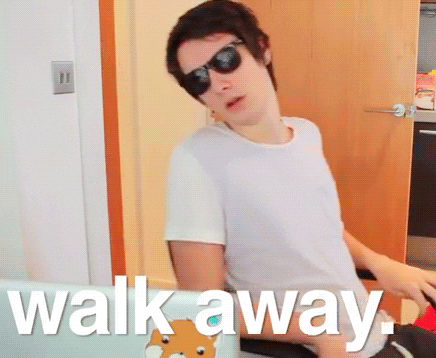 You're in the middle of a particularly innocent book. Your friend looks over your shoulder just as you turn the page. Suddenly, a wild sex scene appears. Friend slowly backs away. So much for that friendship...
Giiiiiiifffffsssssss: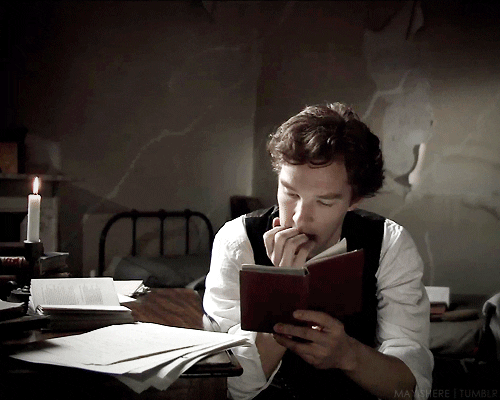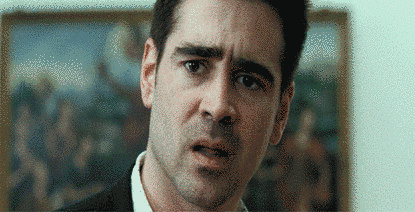 Thanks for reading! Any other awkward/terrible moments that have happened while you were reading in public? Tell me in the comments!