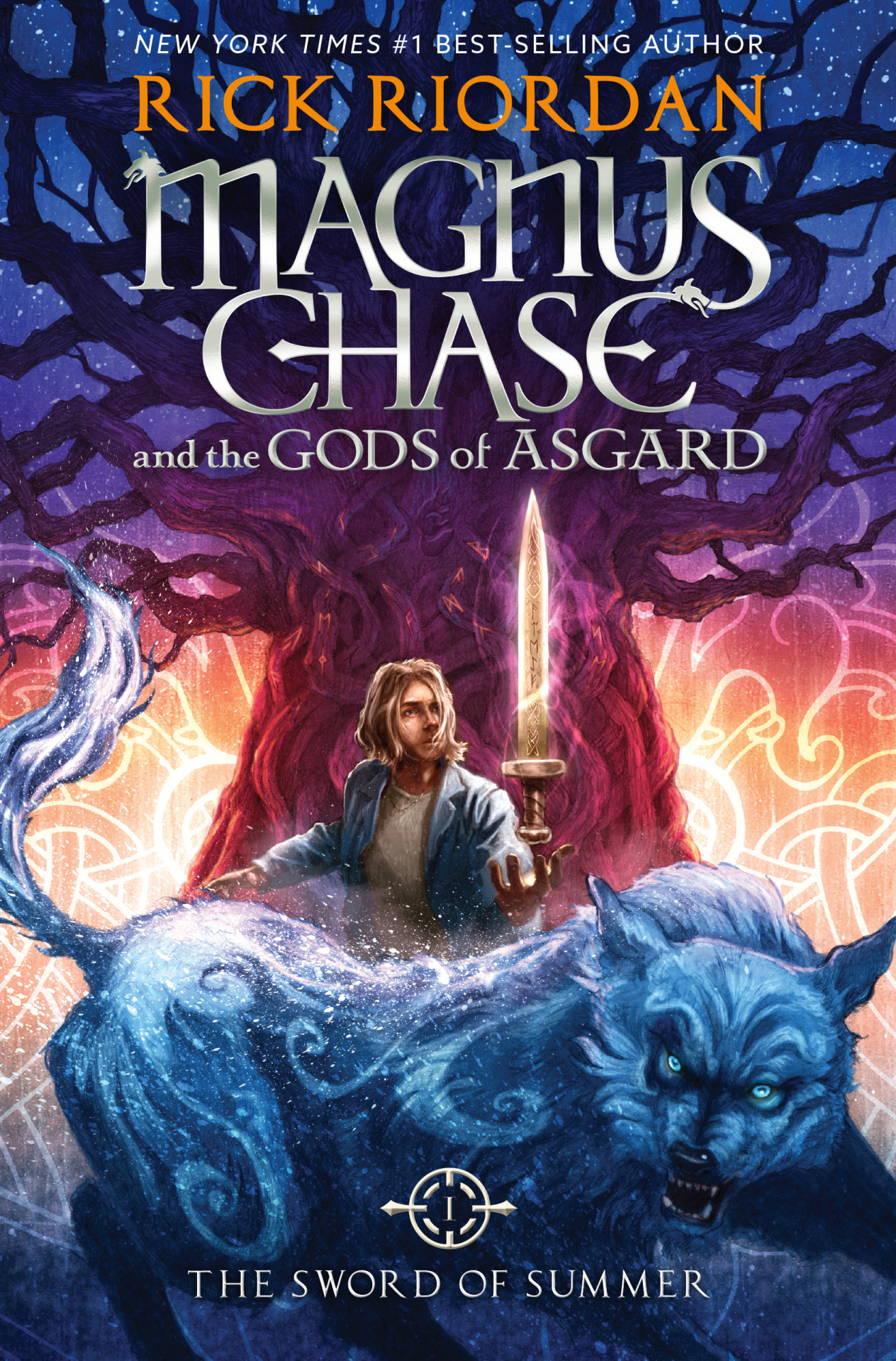 Hello! The first book in the Magnus Chase and the Gods of Asgard series comes out on October 6th, 2015. And I'm
really
excited. Like, more excited than I ever was for The Blood of Olympus.
Also, I can't
wait
to look at that cover in person. THE WOLF! The wolf is
beautiful
. I want it.
I've read the first three chapters, thanks to a Barnes & Noble sampler (if you have B&N where you live, definitely go try and find this), the sneak peek in The Crown of Ptolemy, and the USA Today website that had a random excerpt. Cool.
Anyway, I absolutely ADORED the first three chapters! I have higher expectations for this series much more now than when I read BoO.... (Ugh). Which is probably a bad thing, but I wanted to explain why.
I don't know much about Norse mythology, well okay, close to none. When reading Percy Jackson, The Heroes of Olympus, and The Kane Chronicles, I had a bit of a background on the mythology. Whereas here, I have
nothing
. I can't even pronounce MOST of the names. I can't even bother to
try
.
Also, from reading the first few chapters, I got to say, I think I like Magnus better than Percy. I think it's actually really awesome that Rick made him so different from Percy. He just has a different feel t\o him. I mean, he's homeless, so I would expect that, but I'm glad it works so well.
Here are some quotes that have made me even more excited, and also kind of describe Magnus's character a bit:
*BTW these are quotes from the chapter sampler that may change in the final book*
"Sorry if that offends your sense of right and wrong.
Oh, wait. No, I'm not."
"The family mansion sucked."
"Blah, blah, blah, rich-people-live-here details."
"'Wow! That sounds cool, Magnus! Can I die in agony too?'"
I think I like Magnus better mostly because he's less of a goody-two-shoes Percy, and more of an anti-hero. Which I don't read a lot, but kind of love.
Also , I'm very interested to know what the page count is for this book, as many sites seem to disagree. Amazon says 512, Wikia says 528, and the chapter sampler that I have actually says 640 (which is
a lot
). I guess I may not know until I actually get my book....
If you haven't realized during the several times I've told you, I AM EXCITED FOR THIS BOOK! Going to get it the day it comes out as always, blah blah blah.
Thanks for reading! Are you as excited for Magnus Chase as I am?!?!!?
PS:
Excert of chapter two from USA Today
Buy The Crown of Ptolemy with chapter one
Pre-Order Magnus Chase and the Gods of Asgard Book One: The Sword of Summer
If you don't have a Barnes & Noble near you (where they have FREE samplers of the first
three
chapters), than I suggest you look in other bookstores that may have chapter samplers (though I'm not sure if any others have them, it's usually a B&N exclusive, but I'm not sure...)
PSS: I'm also really excited because I'll be able to review a Rick Riordan book! Which I haven't been able to do because he hasn't had any new books (except for Greek Gods that I'm currently reading) since I started this blog! This is exciting okay!