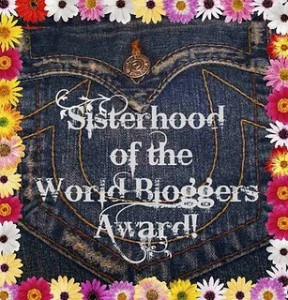 Hello! Should I mention how many tags I've been tagged for/awards I've been nominated for in the past, like, 24 hours? What is it? Three? That's kind of a lot for 24 hours.....
Let's just say that this is the first, the first of many.
Anyway, I was nominated by Annie @
YA Book Space
. Thanks for the nomination!
Oh, and I have to answer actual
questions
now. So complicated.
Rules:
Thank the blogger who nominated you and link to their website
Use the award logo on your post
Answer the 10 questions provided by the blogger who tagged you
Nominate 10 bloggers
Ask them 10 questions
Questions for me to answer:
1. What is your favourite stand alone novel? (Oh no, wrote that version of favorite and it's making my computer sad...)
Uhhhhh.... Stand alones? Do I read those? I guess Paper Towns by John Green.... It's my favorite of his, and I don't read a whole lot of stand alones apparently.
2. Do you prefer physical books or eBooks?
EBooks are more convenient, better for the environment, and save a TON more space. But they don't smell like books, do they? Physical, duh. How is this even a question?
3. Where do you buy your books from?
If I happen to get a lot of Amazon gift cards, or if I can't find a book in stores, than Amazon. For new releases/normally, Barnes & Noble.
4. How many books do you own?
Somewhere around 130-140.... I'm not entirely sure. Plus 15-20 eBooks. Is that a lot? It feels like a lot.
5. If you could write a book (or are writing a book) what is/what would it be about?
I am writing a book. Anddddd Let's just say I don't want to put it on Wattpad because I think it may violate their guidelines.....
6. What "hyped" book did you not like and why?
CINDER BY MARISSA MEYER. I read that book awhile before the series got super popular and thought is was
really
predictive. I find it annoying when I figure out the climax 60 pages into a book, okay? (I feel weird saying this one because I'm pretty sure my nominator loves this series.)
7. Are there any book-to-movie adaptations where you preferred the movie to the book?
Yes. Catching Fire... I really thought the book was lacking, but the movie was
highly
entertaining. It was just better.
8. Name a popular book series that everyone has read, but you haven't and why haven't you read it?
The Maze Runner.... I read 50ish pages of the first book and got really bored with the plot, the writing style, and the characters! I'll probably see the movie, though, because
why not
?
9. Tell me a book you love, but not that many people seem to know about it.
Prince Charming by S. Celi! I've talked about her books before on here, but I don't know of anyone else who has read this. It's self-published, but I actually really enjoyed it.
10. What are you're top 5 favorite series?
*These are in no particular order* 1. The Reckoners by Brandon Sanderson 2. Percy Jackson and the Olympians by Rick Riordan 3. Throne of Glass by Sarah J. Maas 4. Proxy by Alex London 5. The Great Alta Saga by Jane Yolen
My Nominees:
1. Tiffany @
The Bookish Thought
2. Denise @
I Am Shelfless
3. Selina @
Dear Book Geeks
4. Maria @
Teen YA Book Nerd
5. Nita @
Book Choose
6. Myra @
I'm Loving Books
7. Linz @
Linz The Bookworm
8. Ryley @
The Paperback Princess
9. Rachel @
The Very Hungry Bookworm
10. Donita @
My Random Book Thoughts
Questions for my nominees to answer:
1. Do you have a favorite book? If so, what is it?
2. What's another hobby you have that isn't related to books/blogging?
3. What the best book-to-movie adaptation you've seen?
4. How big are you're bookshelves, and how many do you have? (Wait... You all have bookshelves, right? That seems like a priority.)
5. How did you discover the book blogging community?
6. When did you first start labeling yourself as a "reader"?
7. Do you speak any other languages besides English?
8. Are you a dog or a cat person?
9. What sound/song is your alarm? (Btw mine is Sarah Smiles by Panic! At the Disco, in case anybody wanted to know...)
10. How frequently do you check social media/your phone?
I feel like these questions will really help me to get to know my fellow nominees inside and out. You better answer them honestly! And when you do answer them make sure to leave a link down below so I don't miss it! :)
Thanks for reading!