Hello!!! This post is pretty similar to a few days ago's post, but now I'm gonna talk about books again. These are books that I LOVE that I feel like more people should pick up. I'm trying to do a lot of different genres so I can appeal to everybody.... Okay, let's go!
Steelheart (The Reckoners #1) by Brandon Sanderson
Honestly, any Brandon Sanderson book is amazing. Lots of people have been talking about the Mistborn Trilogy, but not too many have talked about Steelheart. It's amazing!!
Deep Blue (Waterfire Saga #1) by Jennifer Donnelly
On the younger side of YA, but I still loved this book. Plus, mermaid mythology and hilarious puns!!!!
Goodreads Link
Poison by Bridget Zinn
I got this book because it was buy one get one free, and I didn't expect to like it. Though the cover is horrible, and even the description doesn't make me want to read it, I still really loved it.
Goodreads Link
This is What Happy Looks Like by Jennifer E. Smith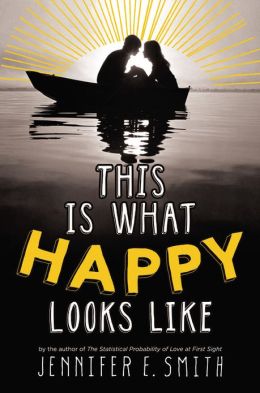 This book... Guys. Seriously. It's got to be the most believable romance EVER. I don't even like romance!!
Goodreads Link
Before I Fall by Lauren Oliver
Delirium might even be considered under-hyped, but nobody seems to ever talk about Before I Fall. This is coming from a teenager by the way, Lauren Oliver's teen voice is spot on.
Goodreads Link
Okay, five is the only round number in sight. I hope this was enough variation for you!! Maybe you could pick up some of these books! I could start doing this as a monthly thing, but it's much easier to listen to music than it is to read books.... Opinions???
Thanks for reading!!! Check out the links above!!! Now.