Hey look it's 2018! (I say that like it's my first post of 2018...it's not.) I didn't really mention it in my previous post though, so I'm going to say it here. It's one of my New Year's resolutions to get back into blogging this year. I kinda fell off the face of the internet because of school, but I'm excited to get back into it! I'll start off with the books I really want to get to this year...
Simon vs. the Homo Sapiens Agenda
I bought this book more than a year ago and
still
haven't read it. But because the movie is coming out in March, I'm definitely going to have to read it in the next couple of months! I also bought Becky Albertalli's other book, the Upside of Unrequited, so I'll have to get to that one, too....
Learn more about the book:
The Knife of Never Letting Go (Chaos Walking #1)
I've loved all of Patrick Ness' stand alone novels like A Monster Calls, More Than This, The Rest of Us Just Live Here, and Release, but I never went back to his series, Chaos Walking! I got the first book, The Knife of Never Letting Go, awhile ago, and I really want to get into this series this year! And if I'm not mistaken, this one is also being made until a movie? (Update: Yes, it is, in 2019 probably.) I'm definitely going to want to see that as well...
Learn more about the book:
The Hate U Give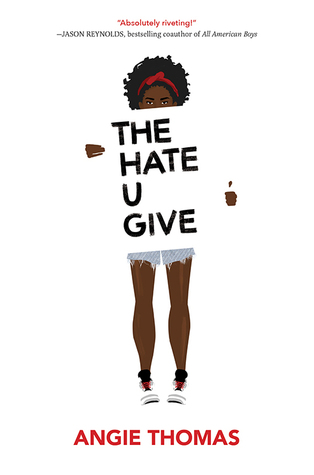 This was basically everyone's favorite book of 2017, hell it's still a New York Times best seller after 44 goddamn weeks, and I just didn't manage to get to it last year! I feel very left out and I will definitely have to get on this hype train. I also just remembered that this is
also being made into a movie
. (I swear this wasn't on purpose.) As far as I can tell, they're still just starting, so it'll probably be awhile.
Learn more about the book:
The Hate U Give (the movie's IMDb page)
The Hammer of Thor (Magnus Chase #2)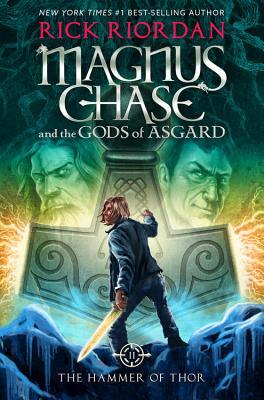 I read The Sword of Summer over two years ago and just never managed to pick up the second book. I know this book has a genderfluid character, which I'm very excited about, though I know that he/she uses only he/she pronouns, not they/them, which kinda annoys me. I've still never read a book with someone that uses they/them... (though I know they exist! Please recommend them!) But, to be fair, I know genderfluid people that use just he/him and she/her, so I'm still very glad that rep exists! Other than the LBGTQ+ stuff, I'm also super excited to get back into this world! I'm going to try to finish the series this year.
Learn more about the book:
Peter Darling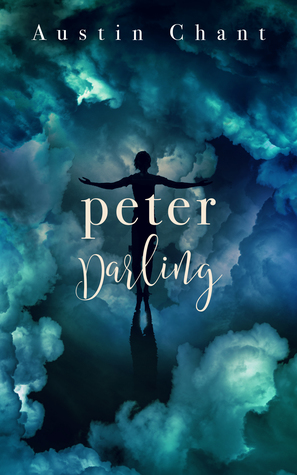 Queer. Trans. Man. Oh my god. THAT'S ME. I'm so so so excited to read this book!!! I've honestly never been into Peter Pan, well, at least Disney's version (some of the more racist scenes really bothered me as a kid, though I couldn't quite explain why at the time). I'm going to take the liberty of assuming that this book doesn't have much of that and that I'll love it because all I've ever wanted in my life is fantasy with a trans guy as the main character.
Learn more about the book:
If this was made into a movie, I'd cry.
Most of those were gay and I'm excited about it. Feel free to tell me about the books you're most excited to read this year in the comments! (Also tell me which ones I should read.)
Picture Credit: All book covers are from Goodreads except The Knife of Never Letting Go, which is from Amazon.